Travel Auctions Website & Campaign
The goal was to make Chase card members aware that they could get a huge value for points by bidding on travel auctions. A promotion was created to auction vacation packages to 15 amazing destinations in the United States.
Chase Ultimate Rewards    2011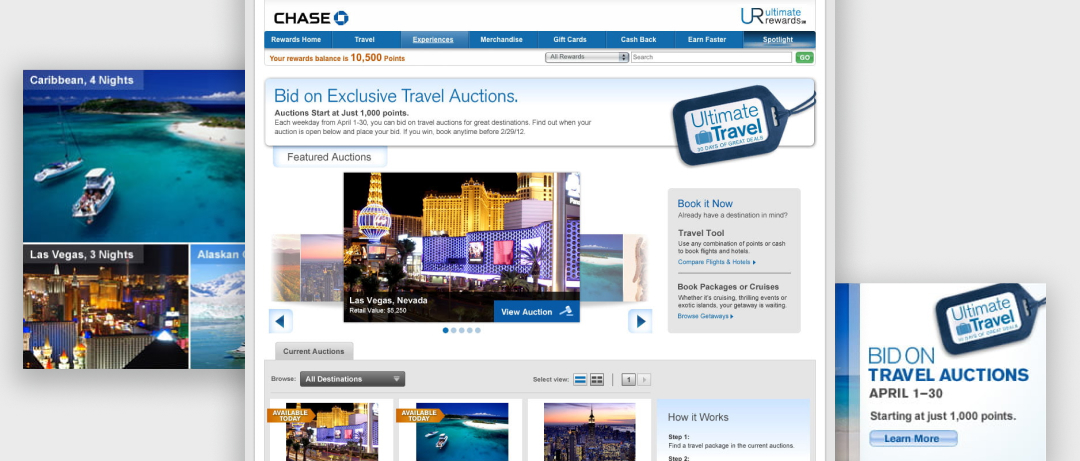 Increased Bidding Activity
Bidding activity spiked way up during the 30-day promotion. The campaign put auctions on the radar for previously tentative customers and resulted in members saving up points to take advantage of future offers. I created the landing page where users would browse or filter by destination and get to bidding. I also directed my team at T3 to execute the various website advertisements and emails that would drive visitors to this page.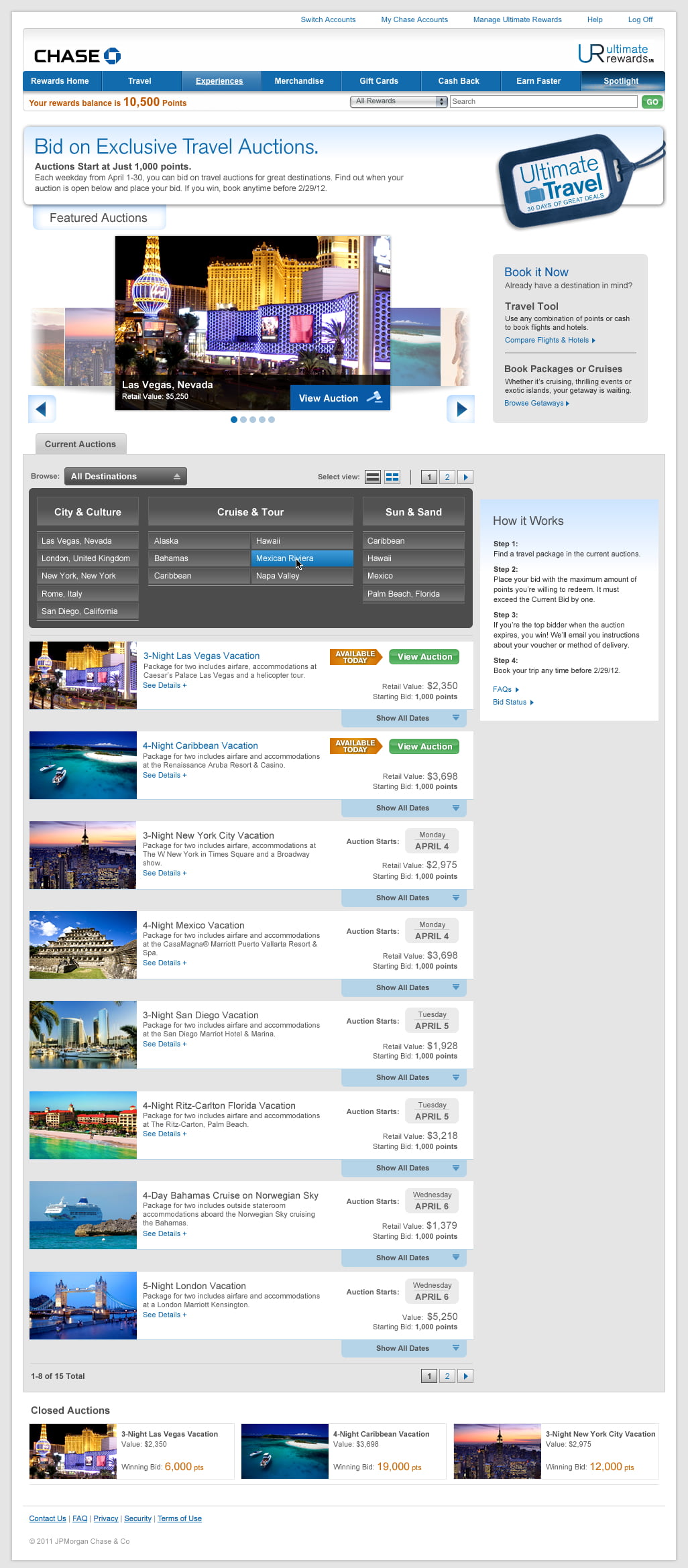 This auction landing page outperformed the preceding website and became the basis for a redesign of the platform.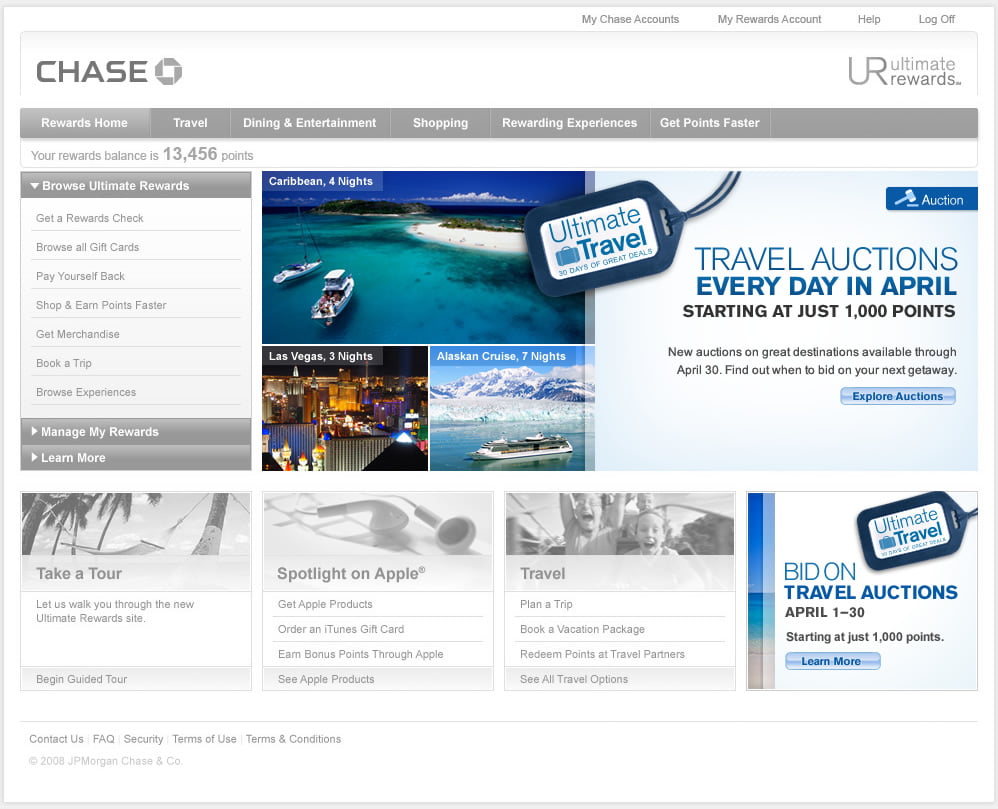 Website banners and promos maintained a consistent look and feel to connect the campain elements together.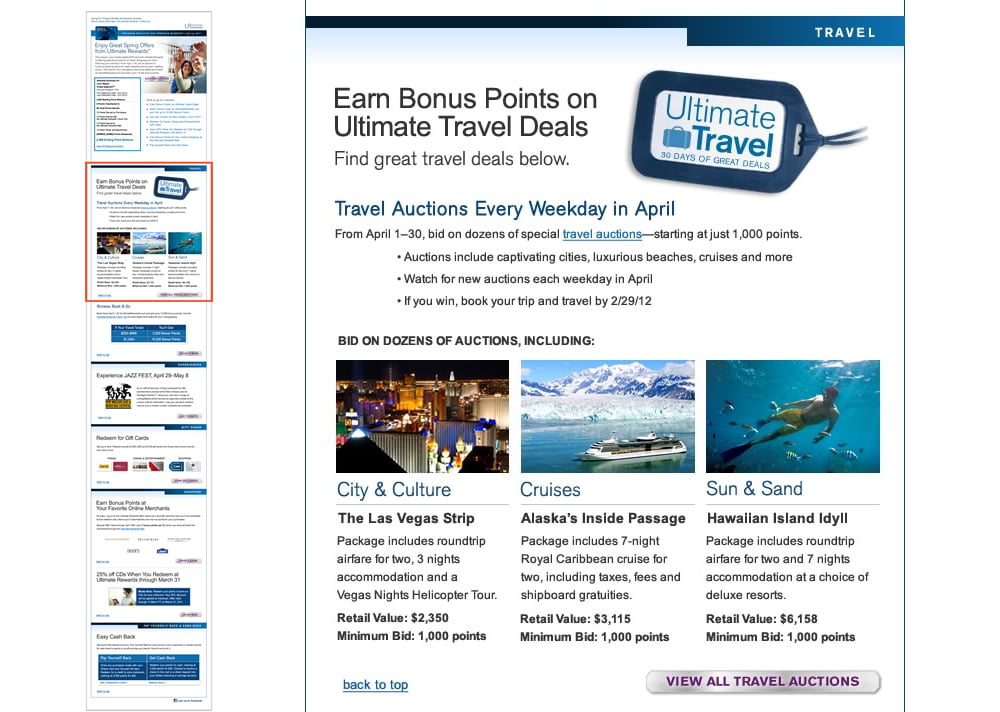 I was responsible for directing a small team of designers in laying out a quarterly email to drive traffic to the member's website.
Let's talk. Use the form on this page to get in touch. Your information is kept confidential. You can also connect with me on social networks.