Digital Product Design and UX Consulting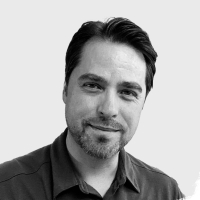 I'm a passionate designer with a mind for user experience who loves to create seamless user interfaces. One part visual creative and one part technologist, I'm using data insights and experience to craft designs that deliver exceptional results. Let's collaborate to turn your ideas into reality.
Welcome! I'm dedicated to crafting digital experiences that meet user needs and leave a lasting impression. Here's what people say about my approach
Attention to Detail: I'm a stickler for details. Every pixel, every interaction, and every element is meticulously considered to create polished designs.

Understanding User Needs: My design philosophy is rooted in empathizing with users. I dive deep into research and insights, ensuring that I design with their desires and pain points in mind.

Data-Driven: While my instincts are part of the equation, I thrive more on data and observations. It's not just about creating beautiful designs; it's about making them work effectively.

Collaboration: I thrive in a team environment. Being a proactive communicator, I love working alongside developers, researchers, and fellow designers to bring our collective vision to life.
My work speaks to my commitment to excellence in UX design. A great-looking interface is just the beginning. It should be consistent, clear, intuitive, accessible, and provide an engaging, enjoyable experience.
I started my digital design journey 16 years ago as an art director for a medium-sized agency. I quickly gravitated toward systemic design and creating functional, user-centric solutions, transitioning from visual design to UX. I've since consulted for many organizations in various industries.
Throughout my career, I've honed my skills in the entire UX process, specializing in ideation, prototyping, and detailed interactions. I excel in collecting insights through usability testing and expert interviews. My portfolio includes a wide range of projects:
Online Advertising: I've created eye-catching, effective digital campaigns that leave a mark.
Websites: From simple, elegant sites to complex web applications, I've designed them all.
E-commerce: My work in e-commerce ensures a seamless shopping experience.
Video Streaming Apps: I've designed apps that keep users engaged and entertained.
Healthcare Solutions: I'm proud to have contributed to healthcare applications that prioritize user well-being.
SaaS Applications: I understand the intricacies of creating software that meets data and functionality requirements and supports complex workflows.
If you're looking for a UX designer who can approach any phase of a project with the right skills and expertise to be successful, let's connect. I'm ready to bring your digital projects to life, making them not just functional, but memorable.
Let's talk. Use the form on this page to get in touch. Your information is kept confidential. You can also connect with me on social networks.