Let's start a conversation. Feel free to reach out using the contact form below. Your information is kept completely confidential. You can also connect with me through various social networks.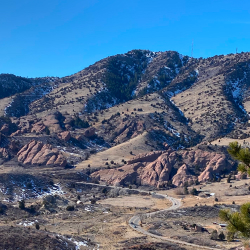 I am located in the foothills West of Denver, Colorado — at the gateway to the Rocky Mountains.
I love to ski, hike, bike, and SUP (stand up paddleboard)
Dinosaur Ridge has 150 million year old dino tracks and great views
Denver is one of a few cities with 6 professional sports teams
Brewery bike tours are always fun!