Portico Club Destinations
What is Portico? That is a question we needed to answer for potential members to take interest. Portico is a private, luxury vacation club with residences in 70 of the world's best destinations.
Troux Technologies    2013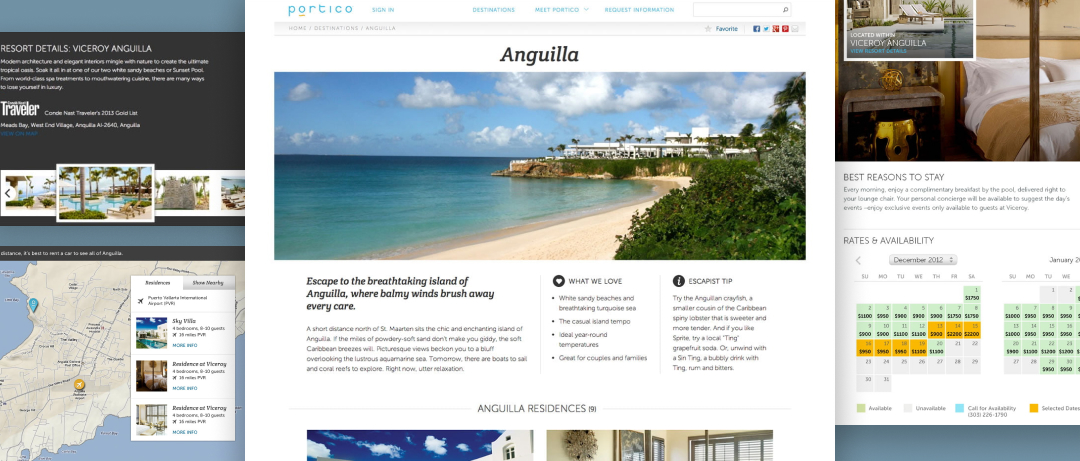 Positive User Impressions Attracts Investment
We created context for first-time visitors with a simple, elegant tagline. We also talked to the "escapists," Portico's destination experts, to bring their specialized knowledge to customers via the website. User testing helped us to prioritize which content was key in visualizing a vacation at one of Portico's outstanding luxury residences. Our participants particularly enjoyed seeing details on resort amenities, escapist tips, area maps, and member reviews.
Portico gained momentum and was sold to Inspirato in 2013.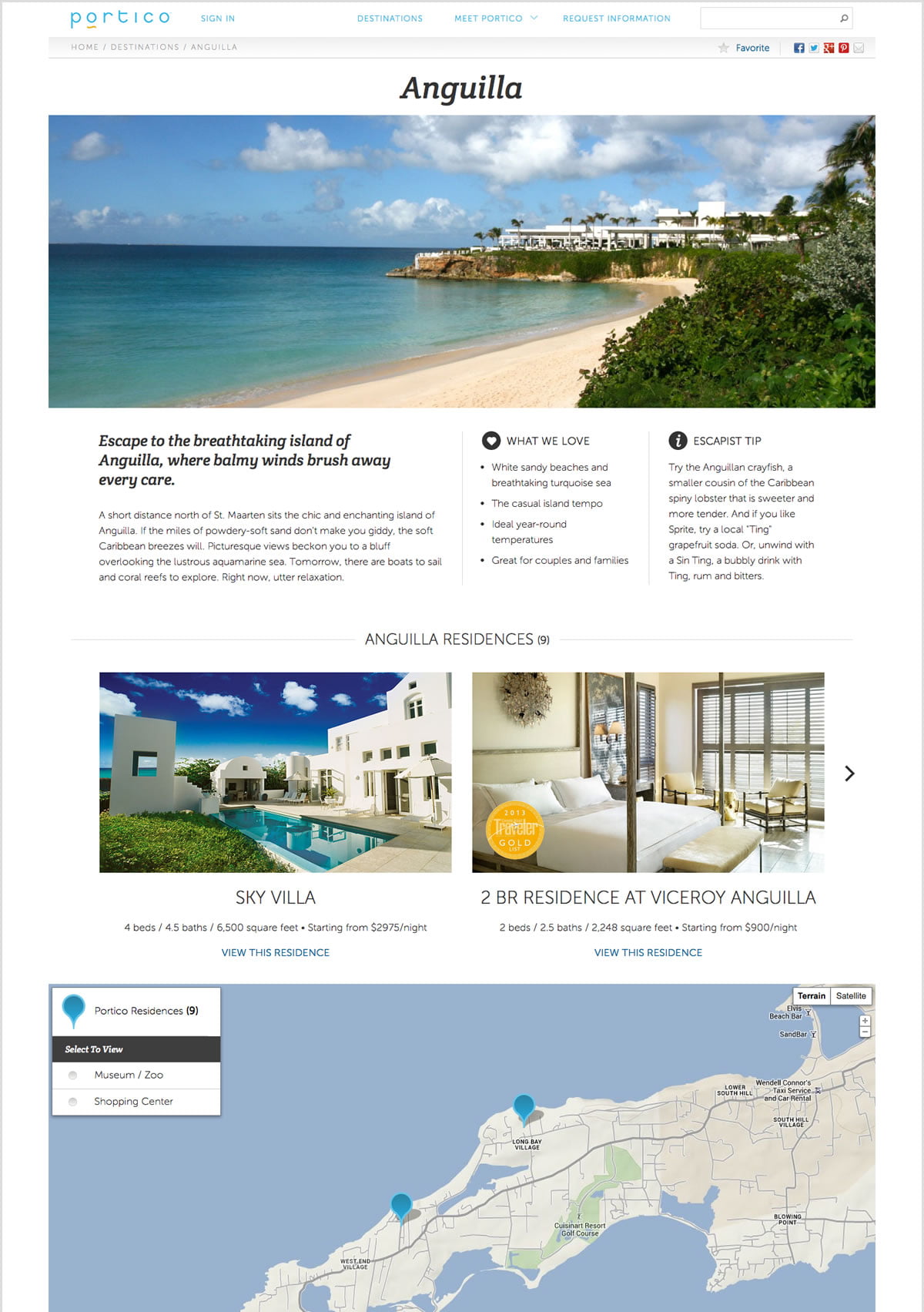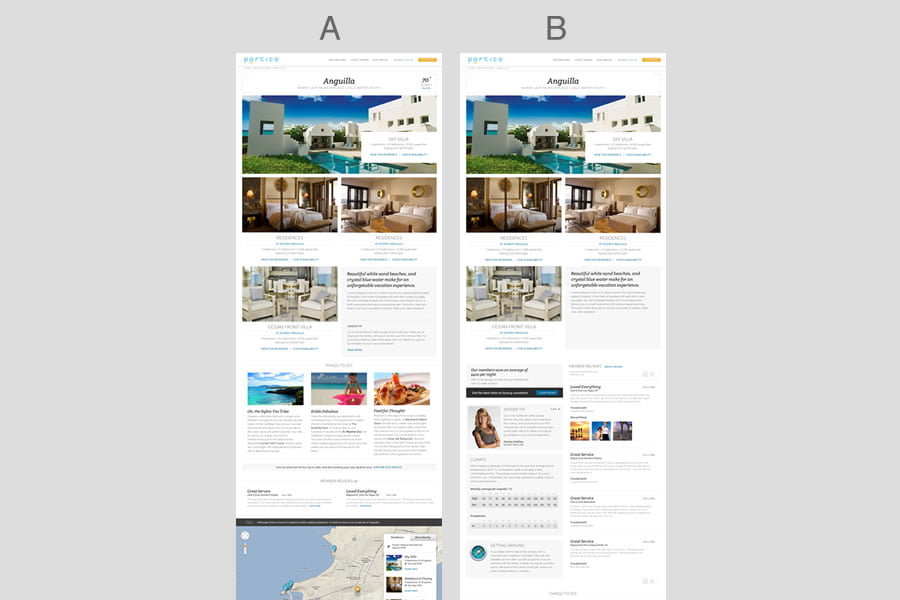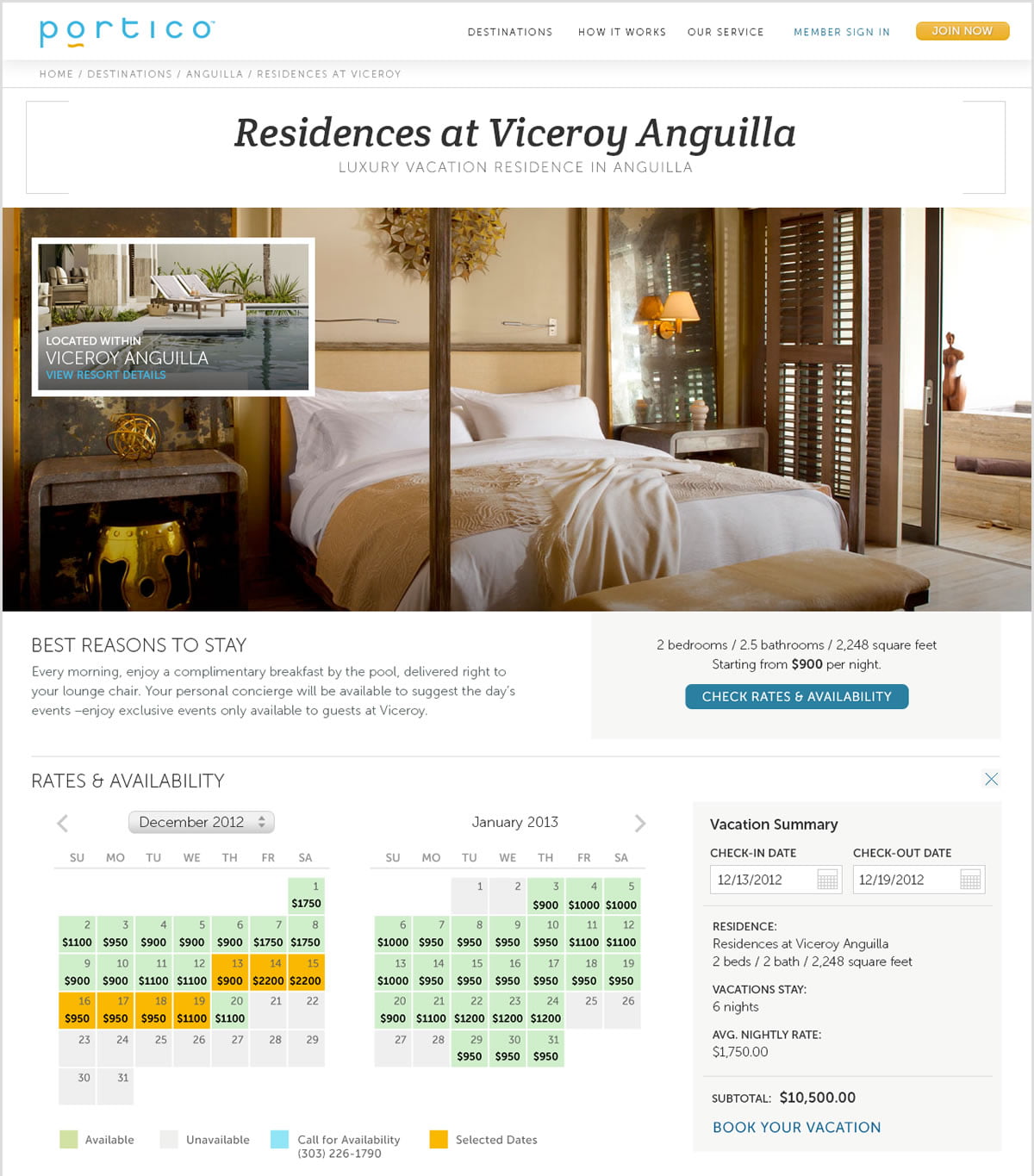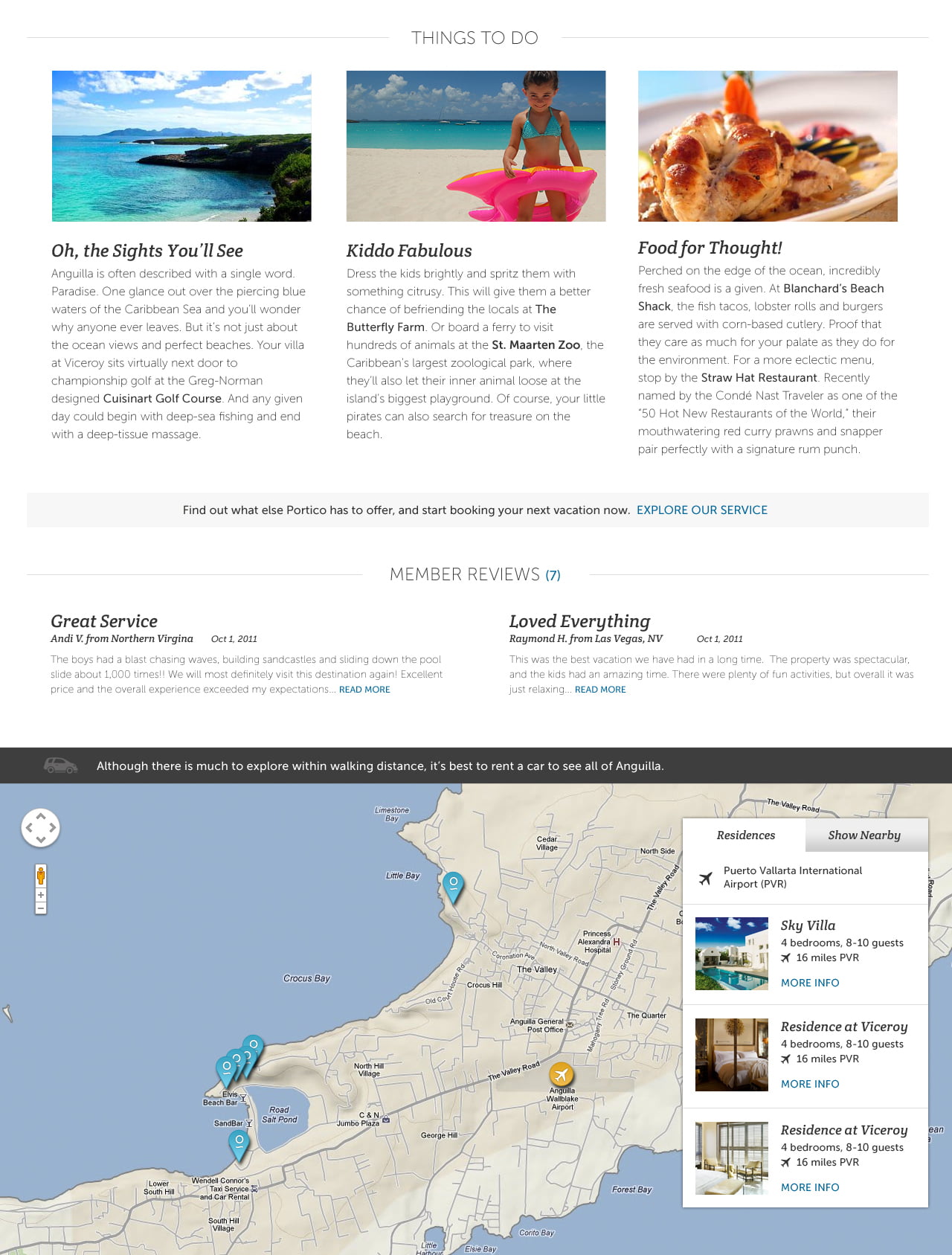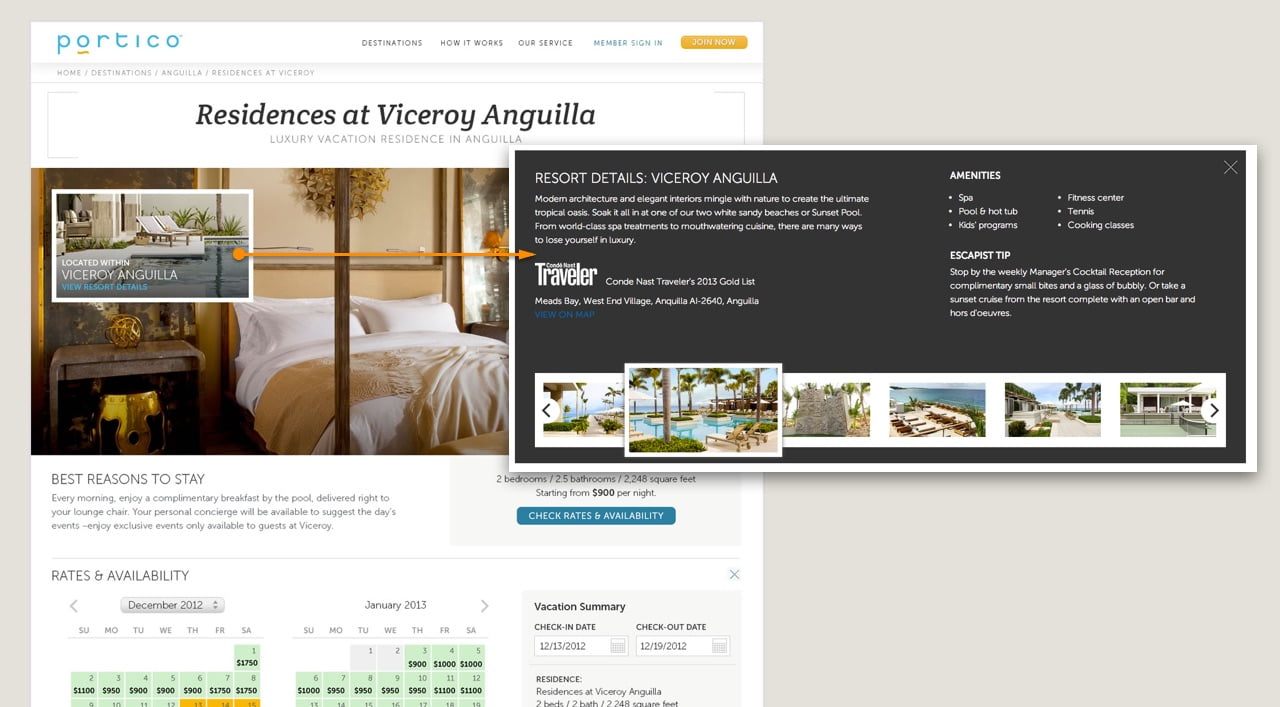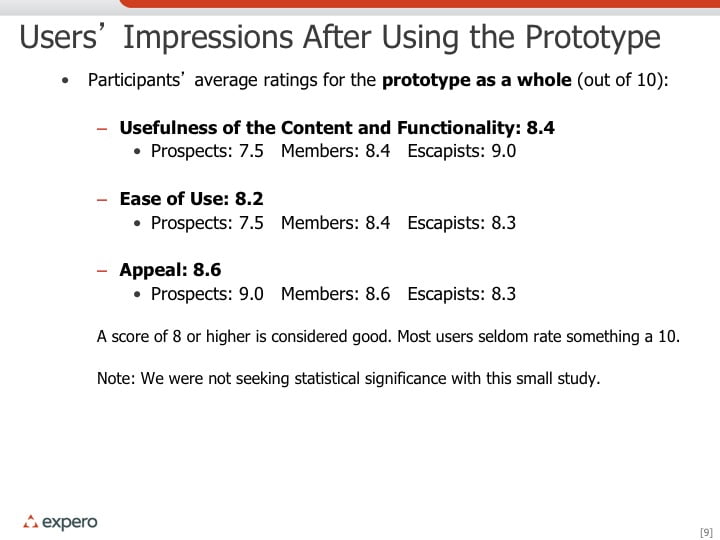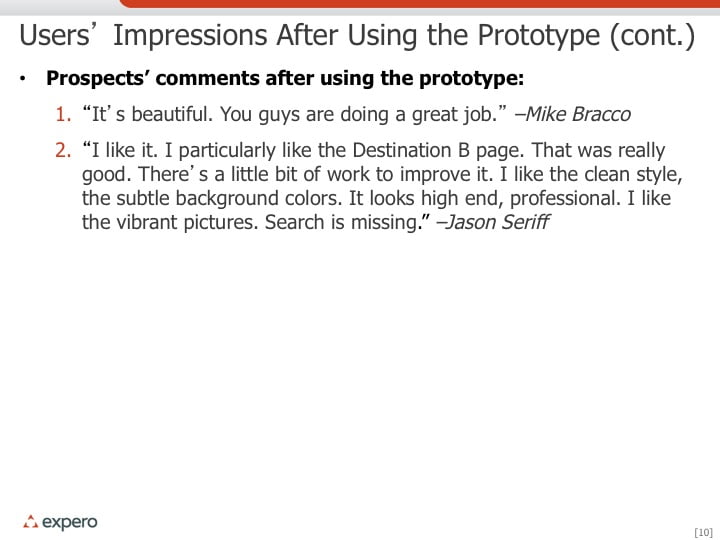 Let's talk. Use the form on this page to get in touch. Your information is kept confidential. You can also connect with me on social networks.