A good CRM can help business owners keep track of communication, meetings, and follow-ups related to their contacts. Act! has been doing this for decades. In 2014, Swiftpage launched a lightweight, responsive web version of the Act! product in response to the shift toward cloud-based enterprise tools.
Which activities should I prioritize now to build solid business relationships?
My primary role was to evolve the visual language for the UI and to make usability enhancements. I also created wireframes and prototypes in Axure for new feature requests. I communicated design requirements and rationale to the development team and helped the development manager breakdown requirements for their Agile workflow.
The UX manager and I partnered to define personas so that we could gain insight into the many types of businesses and roles that would be using the app. This was especially needed when we introduced the sales opportunities tracking feature. The sales process varies greatly depending on the business. We needed to understand the different approaches and build a flexible system. Soon, we became the customer and used our CRM to track relationships with users and gather feedback.
Axure Prototypes – Mobile & Desktop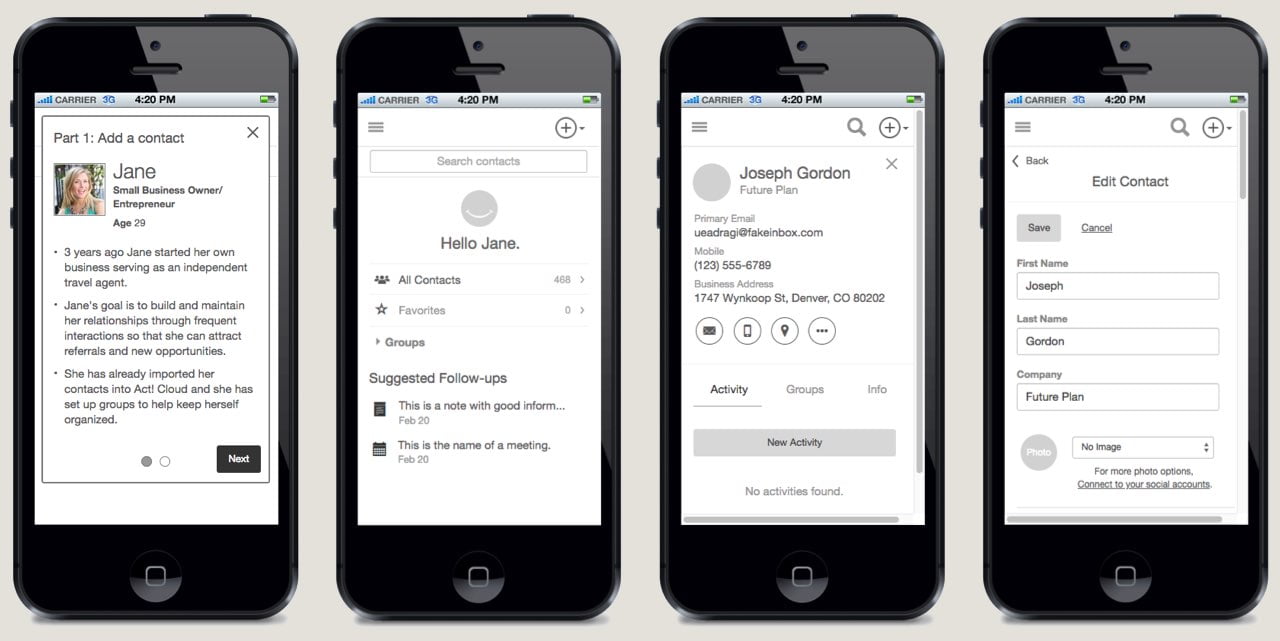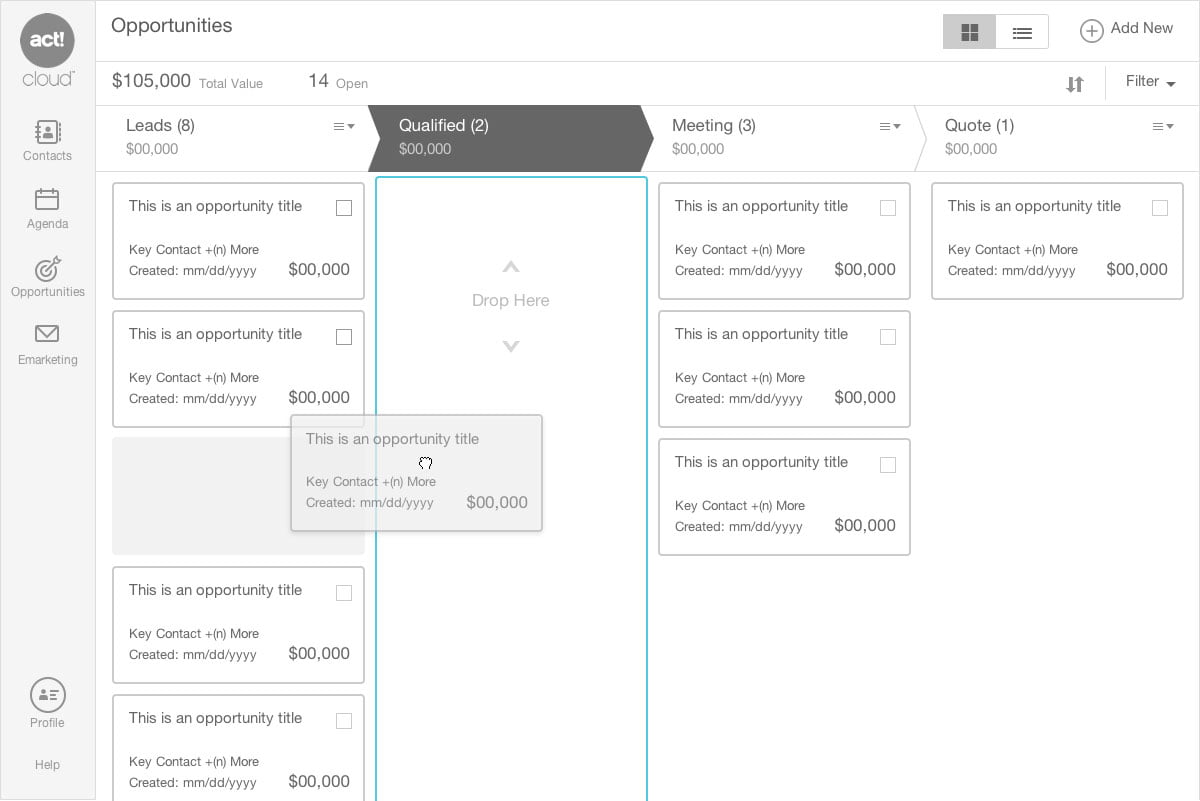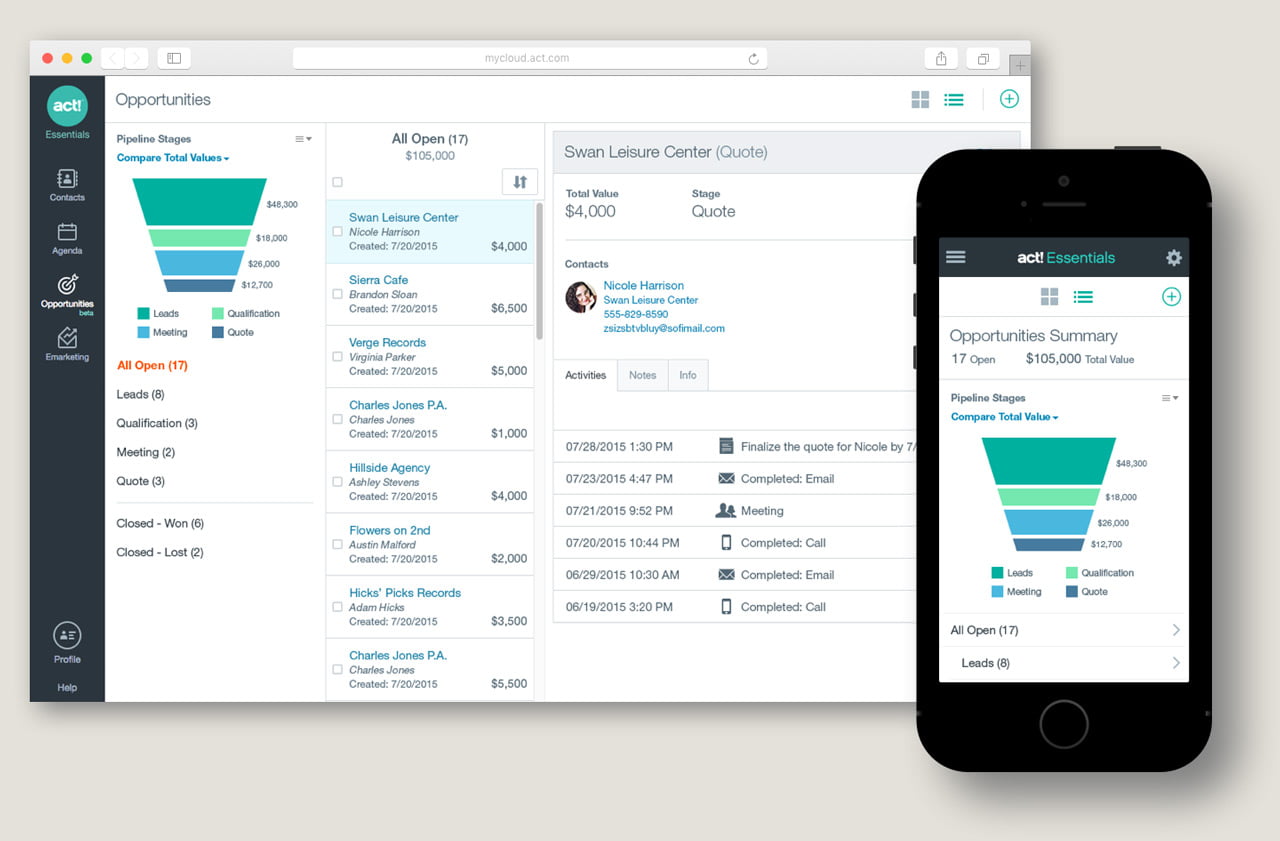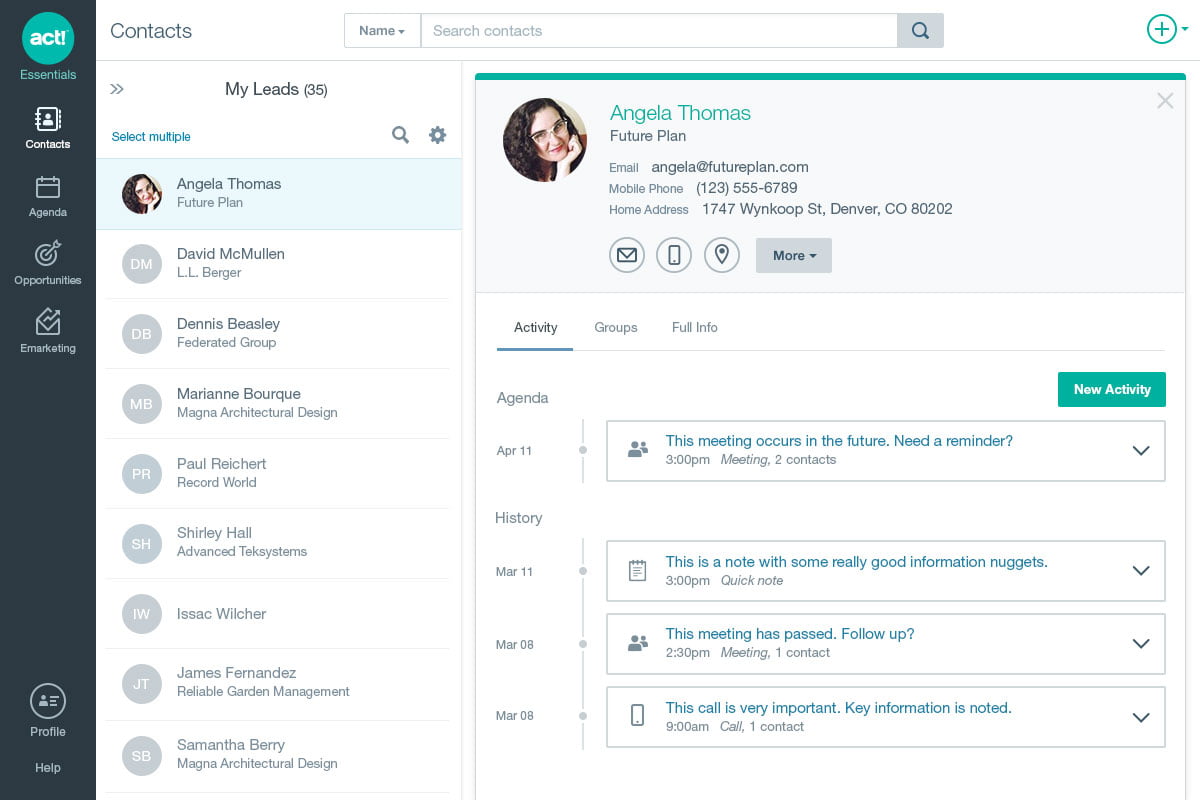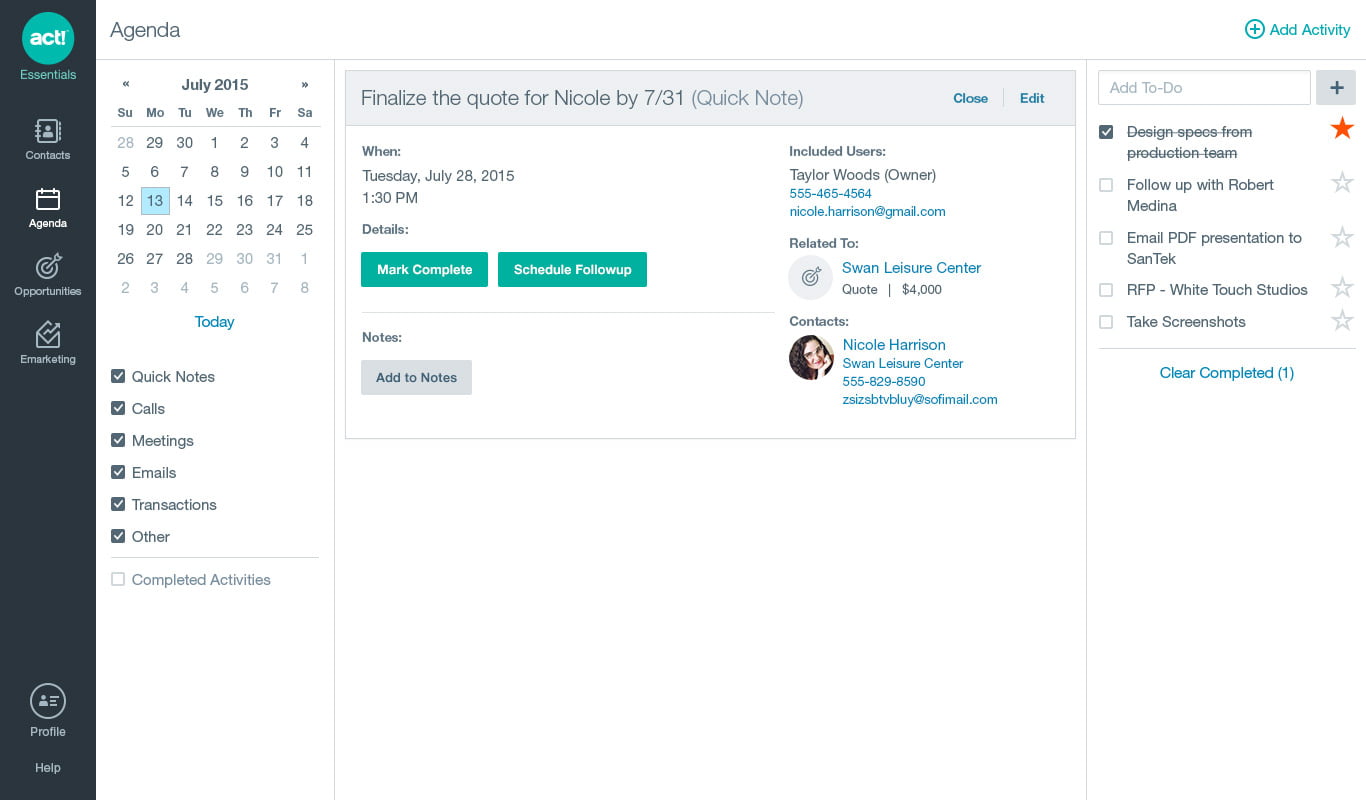 Let's talk. Use the form on this page to get in touch. Your information is kept confidential. You can also connect with me on social networks.